Castleton Mortgages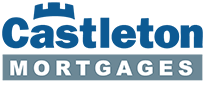 Click here to view Castleton Mortgages' Lending Brochure
PRIVATE MORTGAGES MADE EASY
Whether financing the acquisition of a property, refinancing an existing mortgage or obtaining secondary financing to access liquidity, since 1999 Castleton Mortgages has provided thousands of customers with creative private mortgage solutions.
Founded in 1999. Castleton is a family-based business with its head office in Montreal.
Castleton Mortgages is self-funded. Our borrowers and brokers know they are dealing directly with the lender and not multiple intermediaries. As such, there are no delays in funding approved loans.
Castleton is recognized by major Canadian banks and leading mortgage brokerage firms as an approved alternative mortgage lending partner. Our reputation and professionalism make us the right choice for your mortgage private lending needs.