VWR Capital Corp.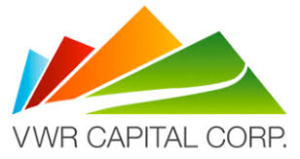 Broker Centric Lending Solutions. Simple Process. Low Fee Structure.
1st Mortgage lender fees starting at $750
2nd Mortgage lender fees starting at $500
Renewal Fees, 1 yr closed term $200
Highlights:
Urban Residential Private Lender in BC AB SK MB ONT
No Income Qualification
No minimum credit score qualification
No down payment verification
Inter-alia / Blanket Mortgage financing
1st, 2nd mortgages
Rental and Owner Occupied at same pricing
New to Canada
Foreclosure Rescues
Serviced and Raw Land
Interest Only Available for LTV <65%
Amortization Available up to 35 years
Rate Buy Down's up to 3% available
Contact your BDM today!
Jennifer Peters BC 604-803-7430
Paula Hutton Prairies 780-370-7430
Pratheesan Rathnapala Ontario 416-629-2219
Steven Lang National Sales Manager 604-862-7430
Conditions to deals@vwrcapital.com