ThreePoint Capital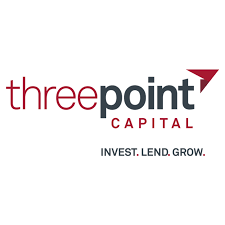 uDrive Lending Program – 1st Mortgage Rates
uDrive Lending Program – 2nd Morgage Rates
uDrive Lending Program – Locations Ontario '22
uDrive Lending Program – Locations British Columbia '22
uDrive Lending Program – Locations Alberta '22
uDrive Lending Program – Construction Program
uDrive Lending Program – Appraisers Ontario Jun'22
uDrive Lending Program – Appraisers BC Jun'22
uDrive Lending Program – Appraisers Alberta Jun'22
FLEXIBLE MORTGAGE SOLUTIONS WITH "uDrive"
As an alternative, MIC mortgage lender, we focus on being a good business partner to our mortgage broker community and work diligently to find creative solutions for their clients who don't qualify for a mortgage at traditional financial institutions.
Our unique "uDrive" program allows mortgage brokers and their clients to adjust both the rate and fee to suit the needs of each borrower. "uDrive " offers flexibility in providing mortgages to borrowers on marketable residential real estate in British Columbia, Alberta, Manitoba and Ontario.
Typical mortgages are for purchase, refinance or construction, predominantly secured in the 1st position.
Flexible 1 or 2 year terms are available with the option of interest only payments on 1st mortgages under 65% LTV.
We also provide 2nd mortgage solutions and permit additional private lenders to lend behind us if required.
We thank you for the opportunity in providing a solution that meets your client's situation.  For general inquiries, please contact our National Manager, Broker Relations
Applications can be received via Expert, Finmo, Velocity and/or LenDesk with supporting documents to our team at udrive@threepointcapital.ca
If you have any questions please do not hesitate to reach out.
Loren Hawkins, mbi
778-215-2056
National Manager, Broker Relations
Ontario License #M15002575
FSRA #13070