Falcon Ridge MGMT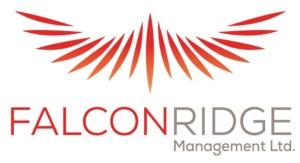 Falcon Ridge is able to provide affordable and viable mortgage solutions to Alternative borrowers in Ontario.
The Falcon Ridge team has a deep knowledge and understanding of the alternative mortgage market, and with a "true common sense approach" to lending, has been serving Canadians who are unable to qualify for a mortgage through their bank.
As a mortgage broker, we appreciate how hard you work, and we know that you are looking for a simple, and viable mortgage solution for your clients. The Falcon Ridge team also recognizes that increased and tightened restrictions from traditional lenders have left you frustrated, confused and seeking an alternative. We want to put you back into the drivers seat. We specialize in helping borrowers who are self-employed, new immigrants, or who have a compelling story. We deal in solutions, not restrictions.
Our team of underwriters are committed to providing you with the mortgage alternative you need. We evaluate every application on a case-by-case basis using a common sense approach with a foundation of highly marketable real estate. Our extensive background in mortgage lending in Ontario has enabled us to develop viable mortgage solutions to meet your client needs.
For a true common sense approach to alternative lending, contact us today!
To contact our Underwriting Team, email us at
For any additional information, comments or concerns please contact us at info@falconridgemgmt.ca
8787 Weston Road
Suite 18A
Vaughan, ON
L4L 0C3
Tel: 365.527.2472
falconridgemgmt.ca