Equity Lenders Mortgage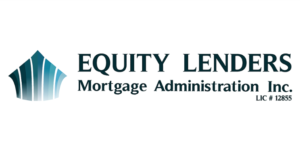 Equity Lenders Mortgage Administration Inc. ("ELMA") is a dedicated team of lending professionals who have been serving the community since 2015. ELMA is committed to providing creative solutions to you and your clients regarding different private lending needs. We are fast, flexible, service-driven in offering 1st and 2nd mortgages to borrowers with reasonable terms and conditions.
Our Advantage:
Each borrower is unique, and we deliver client-tailored financing solutions that are beneficial to all parties.

We are fast and reliable; you and your client can expect pricing within 24 hours or shorter, and we close and fund deals typically within one week.

You can rely on us with constant communication even during evenings and weekends.

We lend on a wide variety of assets, not just residential and commercial.
Our lending parameters:
1st Mortgage starting at 4.99%, LTV up to 75%
2nd Mortgage starting at 7.99%, LTV up to 80%
No GDS/TDS
No Minimum BFS
No Minimum Beacon Score
We are looking forward to discussing with you and your clients about your financing needs.
For any questions, feel free to reach out to us anytime.
Equity Lenders Mortgage Administration Inc.
Office: 647-777-8327
Email: mortgageteam@equitylendersmortgage.com
Head Office: Suite 313, 10 Milner Business Court, Scarborough, ON M1B 3C6