First Swiss Mortgage Corporation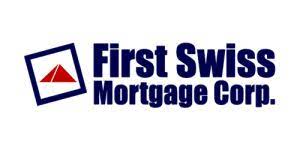 Innovative
For over a decade, we have been responding to unmet needs in the mortgage market. Whether developing new products when other lenders scale back, introducing new underwriting strategies in the face of tightening restrictions in the market, or creating industry leading servicing practices, our performance, agility and customer care are unmatched. Constant innovation is a hallmark of our business model.
Committed
We have an unwavering commitment to service our broker partners, who we consider to be a part of our company, and our borrowers, who we seek to help at times when others may not. We strive to do better and more for you every day.
Strong
Our ability to fund most mortgages without a need for any back-stop or any third party insurance and our timely underwriting and closing process make us unmatched in the mortgage industry. Our strong operating and capital platform allows us to process your mortgage loans entirely in-house by our professional and dedicated team from the application to funding, closing and servicing.